Launched: Bulk User Targeting
It's always been easy to target individual users when you create a feature flag in LaunchDarkly.  You simply enter a user's key, name, or email into the individual targeting field to serve to target that user. But, what if you want to target tens or even hundreds of users at once?
Our new feature allows you to add, remove, or replace entire user populations by entering lists of user keys or emails. Our app will resolve each user, and you can decide what to do with them.
With bulk user targeting, you can:
Paste a CSV list that contains thousands of user keys or e-mails
Create user segments locally, like a beta group, and then add them to a variation
Look up multiple users at once and see which users currently exist and which do not
You can trigger Bulk User Targeting from the Bulk Edit button, or by using Ctrl-V to paste a list of users from your clipboard directly into the Add Users field:



This will open a bulk targeting modal that will let you add, remove, or replace users.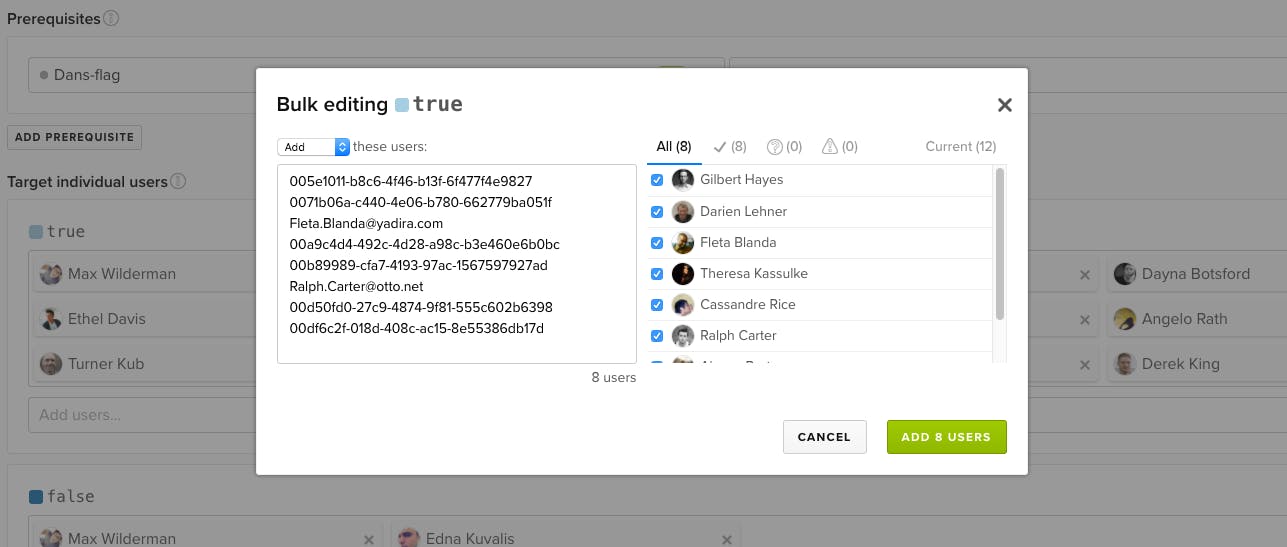 Check out our documentation to learn more about bulk user targeting and how users are resolved.
We're really excited to bring you this new feature, as many of our customers have requested it. If you have any questions or feedback, we would love to hear from you at support@launchdarkly.com.