Introducing Our New Podcast, Unintended Consequences
Like everyone else over the course of this past year, we have missed connecting with others within the DevOps community. We miss serendipity and the cumulative conversations we could have when we saw each other in new contexts. So we started this series to create a space where we can continue to have those discussions.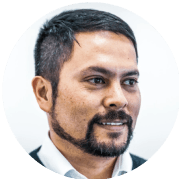 We've been able to roll out new features at a pace that would've been unheard of a couple of years ago.
Michael McKay
Principle Software Engineer
Discover how to deploy code faster with less risk.
Get a demo