Big Product Update. Don't Miss It!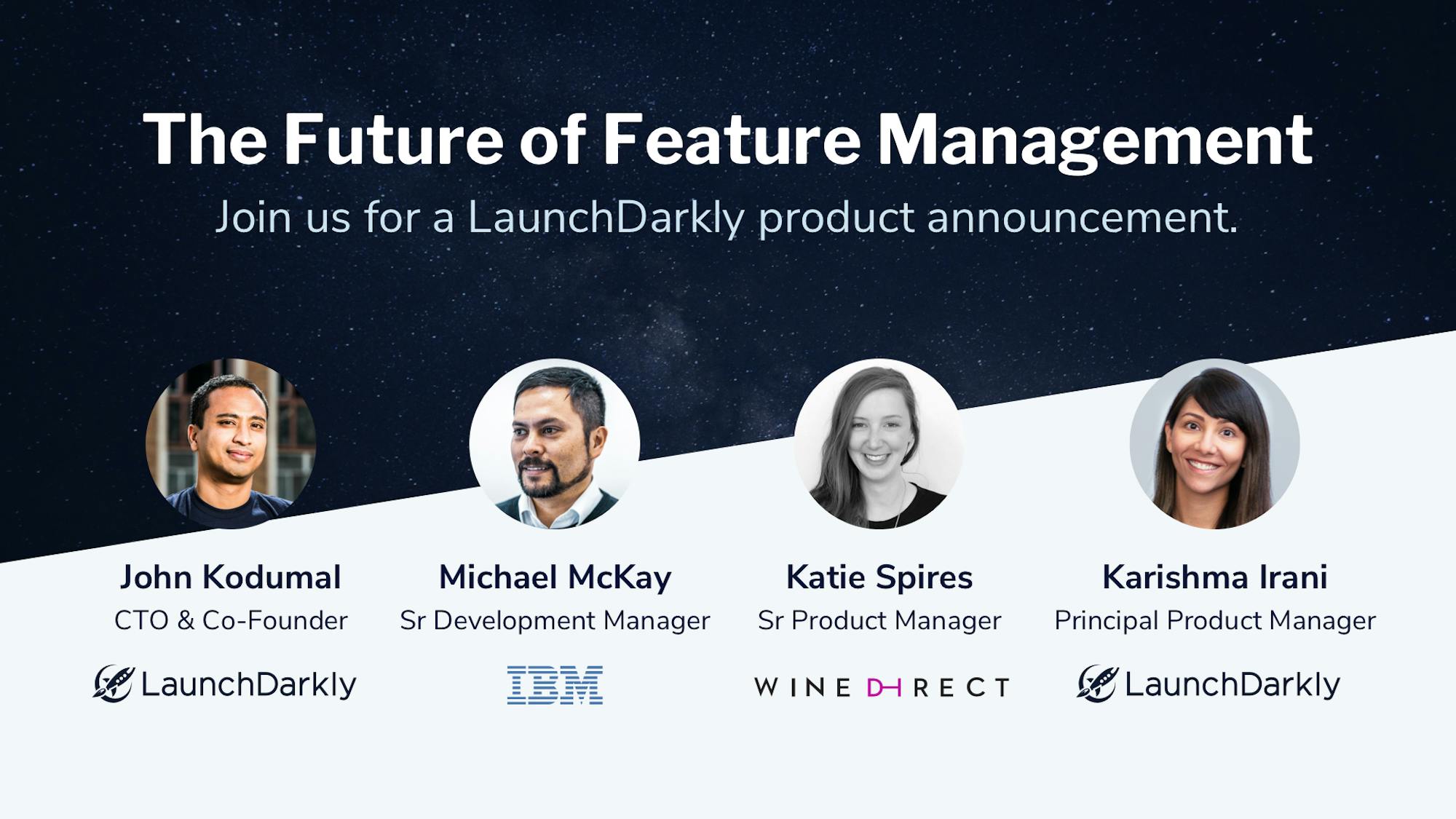 At LaunchDarkly we think constantly about how to improve all aspects of our workflow as developers: everything from ideation and execution through to deployment. We strive to improve the cadence at which we work together. Feature management gives our team the ultimate control to decide how a feature is launched and managed. We can leverage the power of feature flags to target specific users, make real-time updates, and respond instantly without having to go through a lengthy deployment cycle.
Customer feedback is extremely important to us, and more importantly, it helps us solve customer pain points. Our customers regularly tell us that feature management has completely changed the way they deliver value to their users and how their development teams operate.
Well, we heard you talk about some other key pain points you'd like us to solve. This product launch is derived from such feedback and is going to change how development teams operate. So, suffice it to say, we are so excited to invite you to join us online May 14th, at 9 am Pacific Daylight Time, to share some of the exciting things we've been working on this year.
This event will highlight our CTO, a customer panel, and our Product Delivery team.
See a technical deep-dive demonstration
Hear what you can expect for the future
Learn how to use the new features in existing development cases
We are thrilled to bring this information to you and hope that you will join us. Register easily on our website, you don't want to miss this!
Thanks for continuing to be a part of our journey. Our community means everything to us, and we hope we can continue to serve you with great products like these.