Launched: LaunchDarkly + Jira Software Integration
Overview
Today we launched an exciting new integration for Atlassian's Jira Software. Teams can now connect the tracking of their software development with the release of features. Many LaunchDarkly teams already use Jira as a centralized way to track the progress of their software development. We've had a great time working with the Atlassian's Jira Software team to create a first-class user experience connecting our platforms and are looking forward to your feedback.
LaunchDarkly + Jira
We wanted to build a Jira App that would streamline the workflow of developers using Jira and LaunchDarkly. Once the App is installed from the Atlassian Marketplace you'll be able to:
Initiate the flag creation in LaunchDarkly from a Jira Issue
Connect existing flags to Jira Issues
See the current flags status directly from the Jira Issue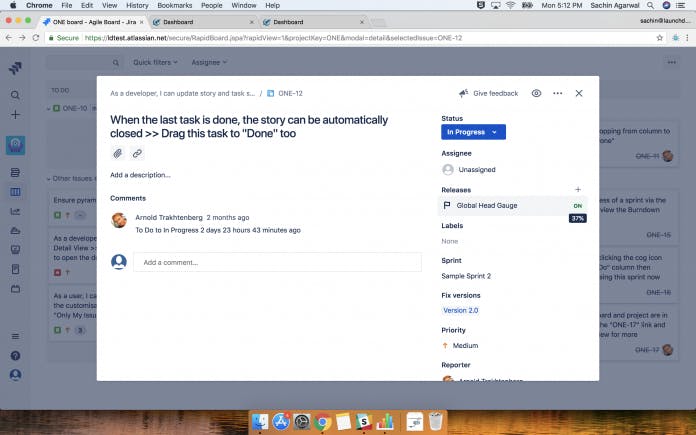 How do I get started?
First install the LaunchDarkly Jira App from the Marketplace. Then follow the instructions in the docs to configure the Jira App for your LaunchDarkly account.
Once your setup is complete, you can use the integration to incorporate your release strategy from the very beginning:
Create a Jira issue.
Use Jira to create a flag to encapsulate the code for the feature you are about to write.
Jira will provide a quick shortcut to create a new flag.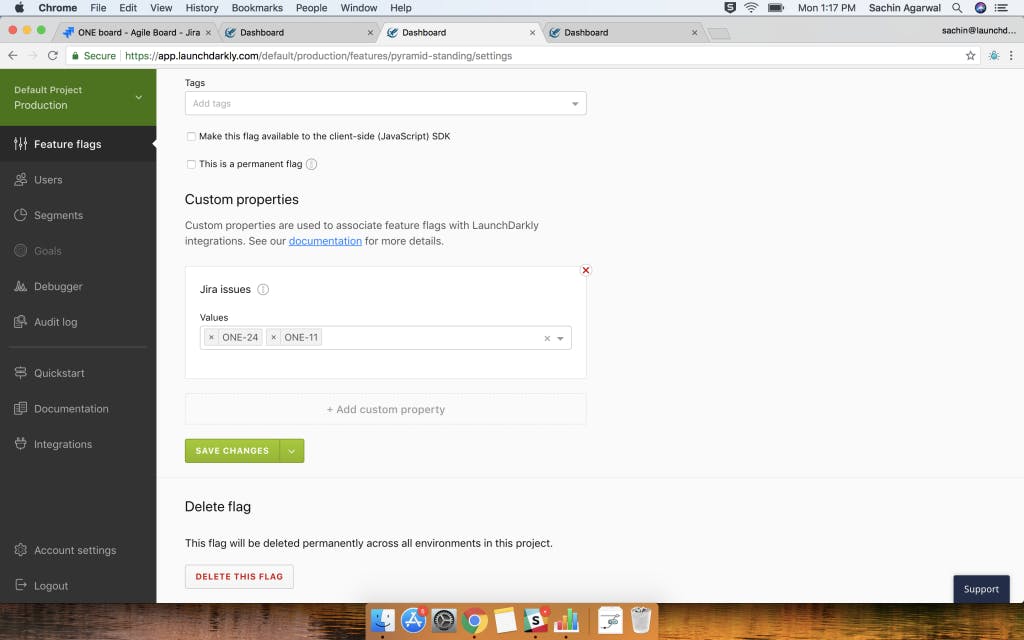 This new functionality means developers no longer have to go back and forth between Jira and LaunchDarkly. Bringing feature flag information into development workflows gives engineers, and other teammates, shared visibility so they can be fully aware of their development processes and have more confidence in the status of their work.
One more thing...
We really enjoyed working with the Jira team and getting feedback on the integration from long-time users of LaunchDarkly. It was especially cool to see this built and rolled-out using Jira and LaunchDarkly together. Customers make the best partners.