Launched: LaunchDarkly SOC 2 Certification
Providing an always-on, highly secure feature management service is core to the LaunchDarkly platform. From the beginning we have designed and built our infrastructure and practices with security and availability as a priority.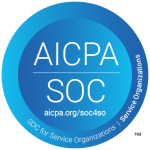 Today, we are announcing the next level of this commitment to Enterprise readiness and stability and are pleased to have achieved SOC 2 Type 1 certification.
Here are a few examples of what you can read about in the report:
LaunchDarkly security policies
LaunchDarkly logical and physical access controls
LaunchDarkly change management process
LaunchDarkly data backup and disaster recovery strategies
LaunchDarkly system monitoring, alerts and alarms
Protecting the data and privacy of our customers is a non negotiable aspect of what we do. Our SOC 2 certification provides you with an additional assurance that we have all the right controls in place to protect your data and ensure the availability of our service and your features.To request a copy of LaunchDarkly SOC 2 report, please email trust@launchdarkly.com.