Launched: Syncing Audiences from Amplitude to LaunchDarkly
Segments are a critical feature in LaunchDarkly, which allows you to target a feature flag at specific groups of users based on any attribute. This powerful functionality is useful for easily managing groups of users, like beta-users or enterprise-customers, and to quickly turn features on or off for specific groups with confidence.
While building segments within LaunchDarkly is pretty straightforward, we also understand that some teams are already creating and managing audience cohorts within other tools. To help with this, we're introducing the ability for you to easily sync audience data from digital optimization tools into a LaunchDarkly segment. As part of this initiative, we're excited to announce we now support syncing cohorts directly from Amplitude to LaunchDarkly.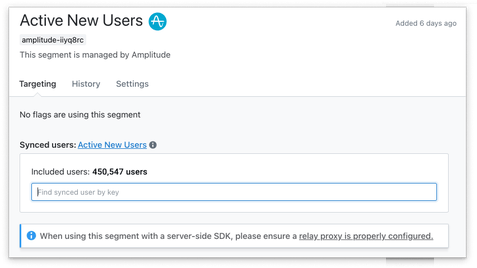 Value of syncing segments from Amplitude to LaunchDarkly
Let's say you want to target users within a specific region on your mobile app so they all have the same experience within your application. LaunchDarkly's synced segment integration with Amplitude is a seamless experience for both you and your user targets.
Syncing segments from Amplitude cohorts synchronizes changes in segment membership for feature targeting, so teams can create user experiences based on business logic without replicating and maintaining segments across systems. No more manually importing your target audiences or worrying about keeping them up-to-date on a schedule for feature flagging.
How Syncing Segments from Amplitude Cohorts Works
Amplitude cohorts can be seamlessly imported into LaunchDarkly. As a result, data scientists, product managers, and developers can define user cohort requirements from within their everyday Amplitude dashboards, create a synced cohort for LaunchDarkly targeting, and launch their features to only those targeted customers.
Something that used to require coordination, handoffs, and passing around CSV files every week, now takes just a few steps:
Create a cohort within Amplitude (or use an existing one), and sync the cohort to LaunchDarkly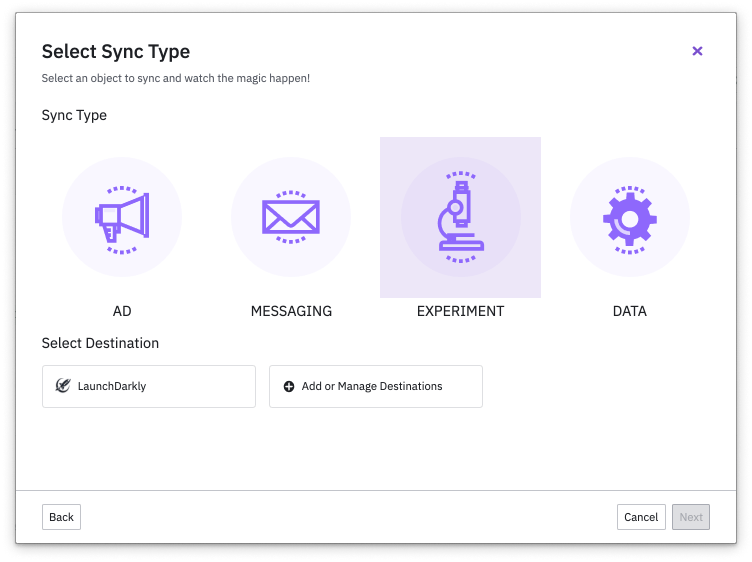 View the synced segment in LaunchDarkly
Target Feature Releases with a Synced Segment

Getting started
Syncing segments from Amplitude cohorts is available now to all Enterprise plan customers. For more details on how to sync a segment to LaunchDarkly, read our technical documentation.
If you plan to use a synced segment in a feature flag that uses server-side SDKs, make sure you read through our server-side support specific documentation for required configurations and supported server-side SDKs.
What's Next  
With this release, we're also excited to announce support for Big Segments, which allows Enterprise customers to sync enormous segments of virtually any size, from Amplitude. We've already seen customers in our Early Access Program sync segments from Amplitude to LaunchDarkly with millions of targets.
We plan to support additional data tools to allow customers to import external segments from their solutions of choice in the near future. You will also gain the ability to create Big Segments directly within LaunchDarkly. Seamless customer targeting is currently top of mind in our mission to empower all teams to deliver and control their software.
As always, if you have any feedback or questions, or generally want to discuss best practices for good feature management, feel free to reach out to us at feedback@launchdarkly.com.