Trajectory LIVE Streaming to a Computer Near You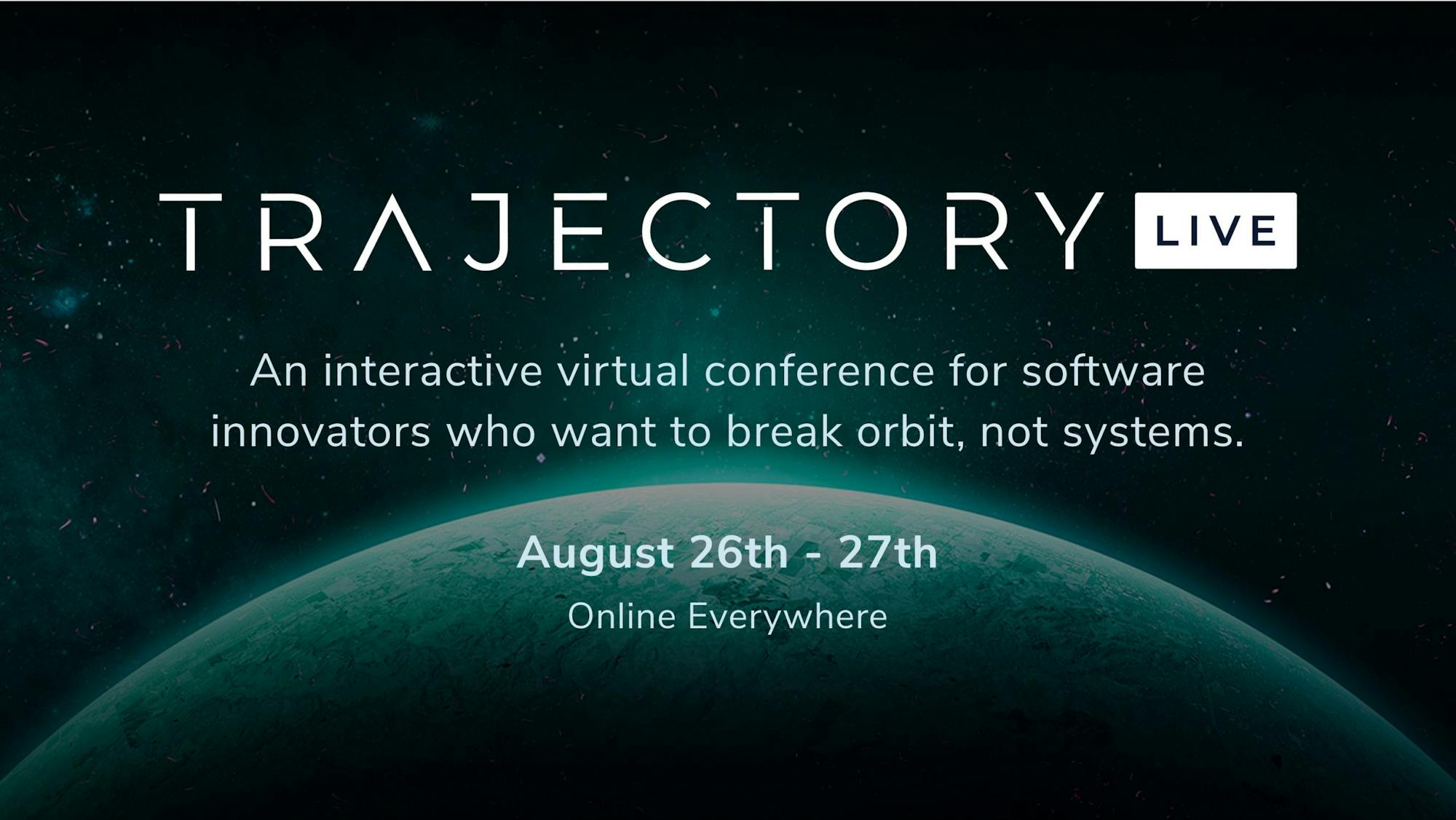 An acknowledgment to our community: we know it's been quite a year, we continue to shift and pivot with the dance that is 2020. Thank you. Thank you for being with us now, and as we continue to work through everything! 
With that, our team is thrilled to announce that we are transitioning our 2020 Trajectory Conference to an online experience.
Trajectory will be online?
We were so excited to share an amazing lineup of speakers with you in April. So as we take this conference online, our goal is to make it a great experience for our attendees, our sponsors and you, our community members and customers. We are very excited to deliver this experience using a new platform which will allow us all  to engage in different ways. This won't be your standard webinar or Zoom call, but truly an experience that we are creating for everyone leveraging the power of video conferencing and other technologies while bringing some socially-safe flair to it all.  
What does this online experience look like?
Leading up to the main event, we are hosting a mini-series, Trajectory Nano Series sessions. These coffee-break-sized sessions will feature industry themes from some of our key partners. Starting July 29th, tune in every Wednesday at 10 a.m. PT. 
The main event, Trajectory LIVE, is a single-track 4-hour session across two days, August 26th and 27th. This will include many of our speakers from the original Trajectory Conference, in addition to more bite-sized content throughout the day.
Where can I find more information?
Check out Trajectory LIVE to sign up for updates. We'll share more about the speaker lineup and agenda, when tickets will be ready, and other swag bags that will be available!  
Also, this event will be completely FREE. Anyone that purchased a ticket for the original Trajectory Conference scheduled for April should see a refund in their account. Please reach out to us if you have any questions. 
Ultimately, we want to ensure this experience is open and inclusive for everyone. Thank you all for your support, we are thrilled to bring you Trajectory in this new experiential format.
P.S. Interested in sponsoring Trajectory LIVE? Email us at info@trajectoryconf.com!