Blasting off at LaunchDarkly
Today I finish my first week at LaunchDarkly. Three months ago, I was just a fresh graduate from NYU. It was a tough decision for me to pick up and move across the country to work with a startup, but the team has been really helpful during my transition. But now, I feel like I've found a home for myself here in San Francisco!
As the fifth member of the team, I've been spending my time putting on a lot of figurative hats. My job has me doing anything from coding for our website to folding T-shirts for our Meetups to filing papers for our company. Alone, each of those jobs might become monotonous, but putting them together in this environment means I'm always doing something engaging and important. There's nothing better than going to the office (Can I really call this place an office? Shoutout to Heavybit for their great space!) and being able to stay focused because I enjoy the job and get to wear the coolest hats (still figurative)!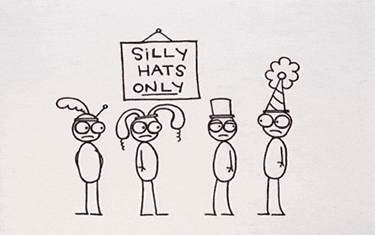 The first day I arrived, I was all pumped and ready to get going..... and then we went out for coffee. I was super surprised, but I love that we all care about staying sane and not getting stressed or overworked. The job itself is awesome, but it's made exponentially better by the people that work here with me. I have worked with a few members of the team before, but after coming here, I feel as close with every member of the team. In such a tiny team, there's a lot of interaction, and I'm glad for it!
We all try to make sure we're up to speed with each other's work, and it means we can get the support we need. For example, even though I've studied some computer science, it can be a bit overwhelming to be handed a task that involves a lot of coding. Normally I'd probably feel swamped, but at LaunchDarkly, I just spin my chair around and ask. It turns the idea of work into a collaborative experience where I can learn and still contribute. And I think it's the same for all of us! We're all working towards the same goal: to build LaunchDarkly and make it the best it can be!
I'm stoked for the months to come! We've got an awesome product and I can't wait to explore new frontiers with the crew here!
LAUNCHDARKLY HELPS YOU BUILD BETTER SOFTWARE FASTER WITH FEATURE FLAGS AS A SERVICE. START YOUR FREE TRIAL NOW.