Fall '21 Product Release: Smarter Experimentation
Feature flags are incredibly powerful, especially when used at scale. They also provide a unique opportunity for teams to measure the impact of software changes through experimentation. 
When experiments are set up correctly, they provide valuable data to help inform your product decisions. But if you get something wrong, it could leave your team worse off than when you started. That's why properly selecting and allocating your audience is critical to achieving valid, informative results from experiments.
In this post, we'll talk about some of the latest enhancements we've made during our Fall '21 Product Release to ensure you can make informed decisions and confidently ship the best experience.

Want to see these new features in action? Check out our Fall '21 Product Release Webinar.
Run easier, smarter experiments with new traffic allocation rules
We've launched a major update to LaunchDarkly's experimentation add-on, making it simple to build and manage experiment audiences. 
Now, feature flags have an experiment allocation rule designed to provide experimenters a single place to:
Define their target audience 
Select who is included for analysis 
Allocate their audience to the desired variations 
And have everything properly randomized throughout the entirety of their experiment to ensure reliable results.
Learn more about experiment traffic allocation
Use multi-arm bandits to capture more real-time value during your experiments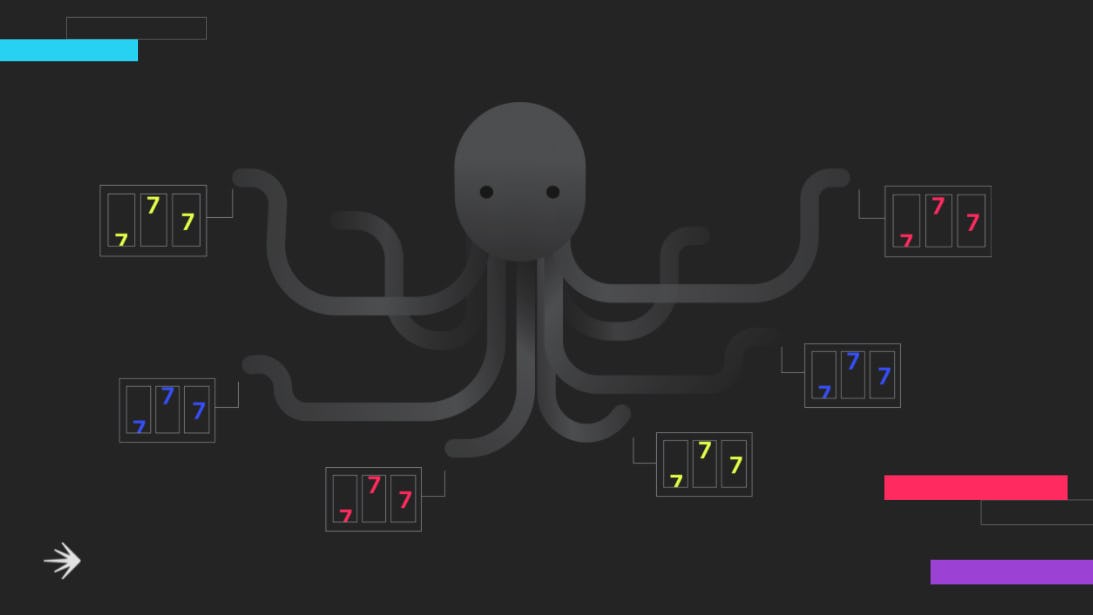 With an A/B test, you typically give each variation 50% of the traffic and then let them run for a week to see which variation performs better. The problem with this approach is that there's a long waiting period before you can fully realize the benefits of the winning variation.
With updates in our experimentation offering, LaunchDarkly now allows teams to run multi-armed bandits that avoid this pitfall by learning at each moment which variation is most likely the best and giving it more traffic. This allows you to minimize exposure of a bad variation to your users in a way that optimizes for specific metrics, like increased revenue, and ultimately extract more value out of your experiments faster.
Learn more about running multi-armed bandits in LaunchDarkly
Run secure client-side experiments with no performance penalty or content flash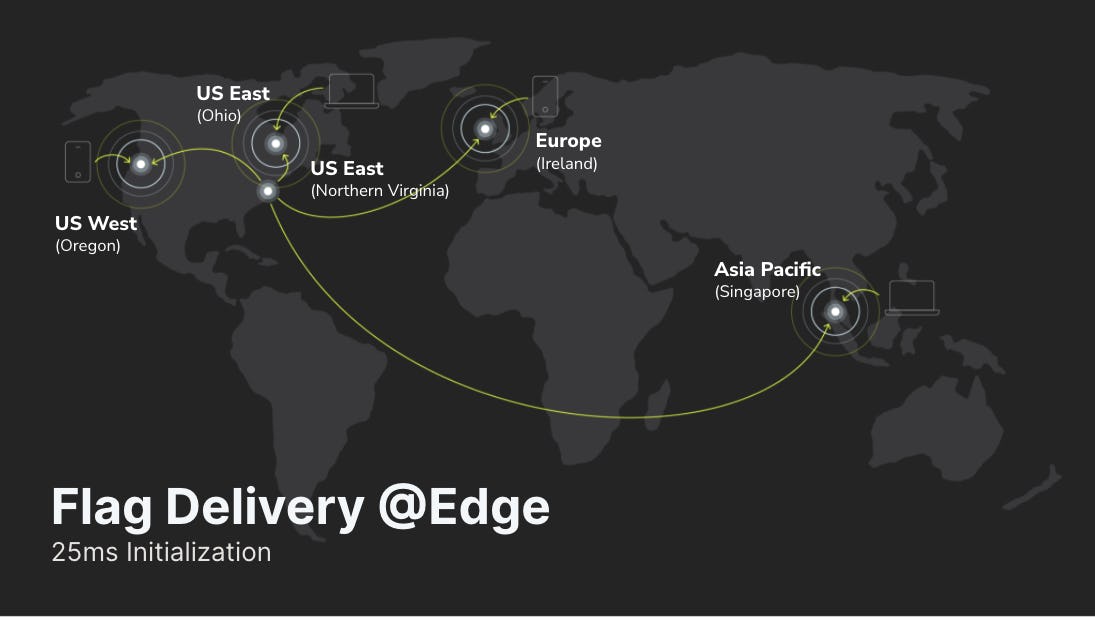 In the past, organizations were forced to make a trade off between speed and security when running client-side experiments. You either expose your flag rules to end users to guarantee fast delivery on the client-side or secure them at a central location but risk slower initialization speeds and potential content flashes for users. We don't believe you should have to choose.
With Flag Delivery @Edge you don't have to make that tradeoff. We've moved the expensive step—flag evaluation—to the edge layer. Now, the heavy lifting is done at points of presence around the globe, yielding massive performance gains while still keeping your feature flag logic safe and secure.

We've clocked mean initialization times at 25ms, down from 250ms or more, which is about a 10x improvement for client-side initialization. And, it's available right now to everyone, with no changes needed. Now, client-side flags just work, with no performance penalty, content flash, or security concerns.
Sync audiences of any size from Amplitude to LaunchDarkly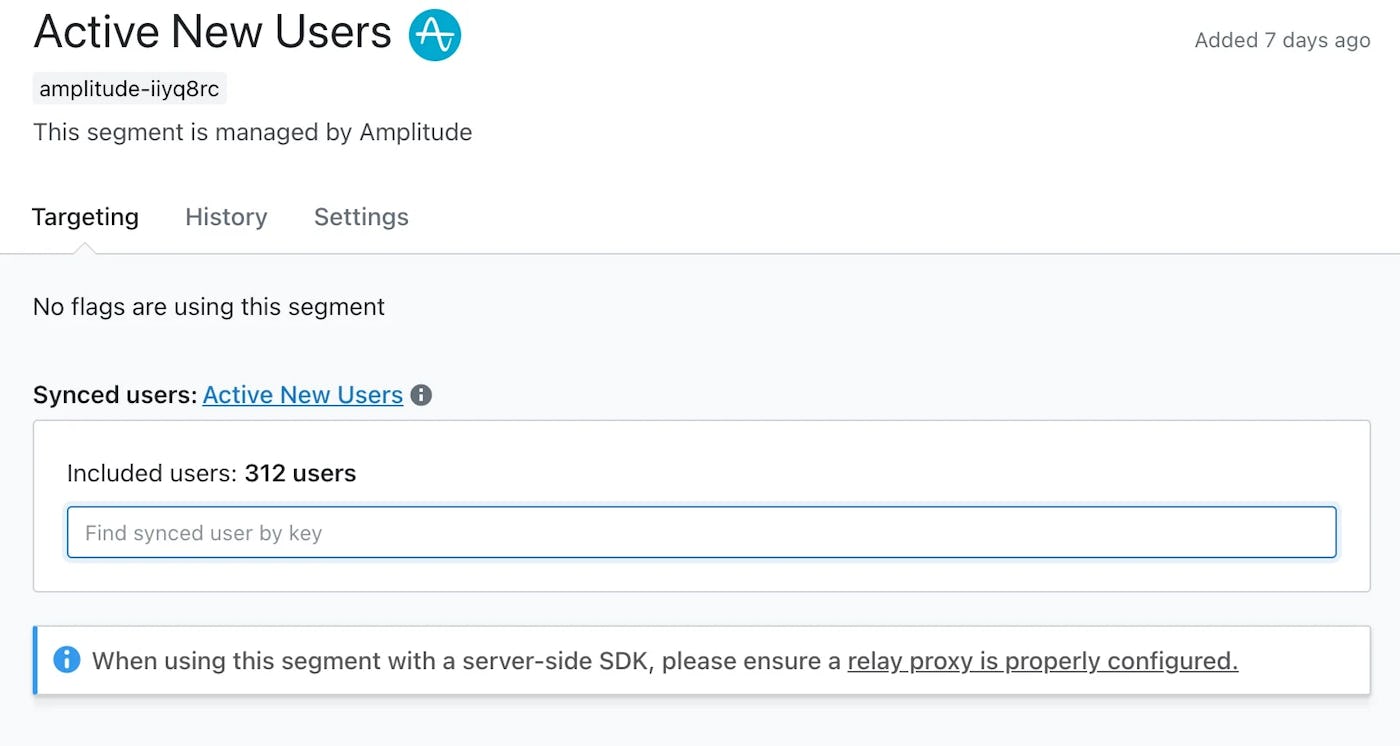 Deliver powerful customer experiences seamlessly across platforms. LaunchDarkly customers using our Enterprise plan can now target features to audiences of virtually any size defined by user cohorts within Amplitude. 
Syncing segments from Amplitude cohorts synchronizes changes in segment membership for feature targeting and experiments, so teams can create user experiences based on business logic without replicating and maintaining segments across systems.
No more manually importing your target audiences or worrying about keeping them up-to-date on a schedule for feature flagging and experimentation.
Learn how to sync audiences from Amplitude
Get a sneak peek of all these features (and more) in action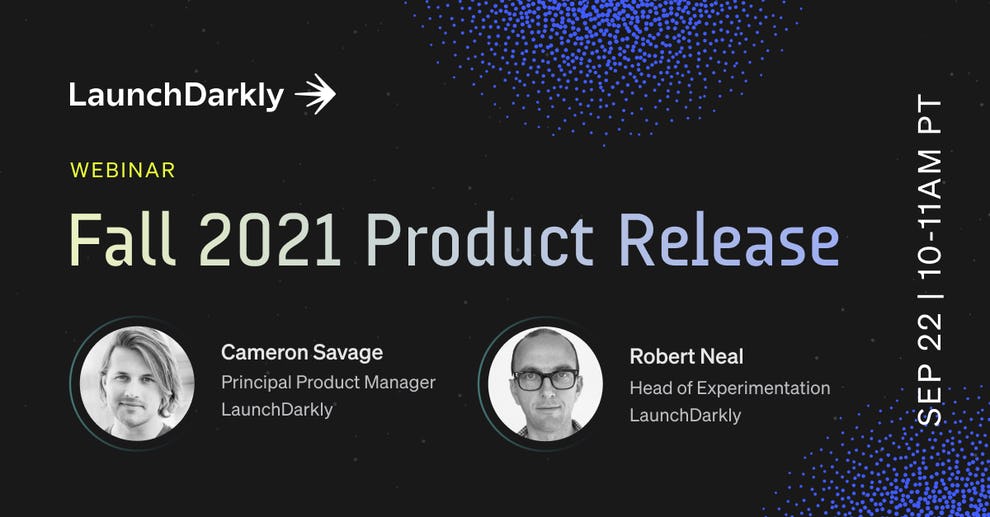 Check out our Fall '21 Product Release webinar, where we discuss the latest experimentation enhancements added to the LaunchDarkly platform, including making running experiments easier than ever. LaunchDarkly's Principal Product Manager, Cameron Savage, and Head of Experimentation, Robert Neal, provide a live demo of our new experiment capabilities and cover a few other key features launched this quarter.
​What's on deck
We have a lot more exciting product updates to share very soon. Join us on November 9-10, 2021, for our third-annual industry conference, Trajectory Live, where our CTO and co-founder, John Kodumal, will unveil the latest investments we're making to reimagine the "last mile" of software delivery.
Want to be the first to try our latest features? 
Join our Early Access Program to unlock access to our newest features. Sign up at launchdarkly.com/eap.