Growing at LaunchDarkly: An Intern's Perspective
When I first visited LaunchDarkly back in March, I knew there was no place I'd rather be. Coming straight out of college, moving fast (and breaking some things) had become my mantra. What I soon realized was that a high-velocity release cycle doesn't have to mean that code quality should be sacrificed. Who knew that gateing your code behind feature toggles would basically annihilate the risk of releasing faulty features to your users? I certainly did not.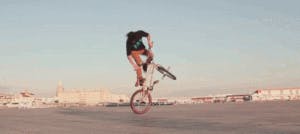 Working to refine the Customer Success process at LaunchDarkly has taught me many things. Ranging from working with the development team to fight fires, to assisting in product design to meet customer needs, being a Dark Launcher has created a great interdisciplinary experience. Customer Success has allowed me to build a web of knowledge on how a SaaS startup works and which requirements need to be satisfied for success on all fronts.
If I had to choose the part of being at LaunchDarkly, it would be the people here and the atmosphere they create. This summer has been a really exciting time to be a part of this team. I've had the chance to watch the team almost double in size. This has meant that we have had may conversations about culture and the type of company that we each want to be a part of. One outcome of these conversations was the addition of  a "Buddy Lunch" program, an initiative which aims to introduce peers to each other on a more personal level and enjoy some awesome food!
I'm happy to announce that I'm transitioning to a full-time support role here at LaunchDarkly! It feels like I'm the outcome of a feature experiment that went really well, and now I'm excited to go into production full-time.