Wow, two years goes by in the blink of an eye.
John Kodumal and I started LaunchDarkly with a firm belief that feature flags could help software product teams (product managers and engineers) iterate faster, with less risk. The beginning was exciting but hard. As founders of a two-person company you have to decide the battle plan, then run around to the front to execute on the plan.  Feature flags were a relatively new technique arising from the convergence of continuous delivery, agile, DevOps and lean. Feature flags as a service was something completely new - the alternative was to build in-house, something not all teams could resource, or do without.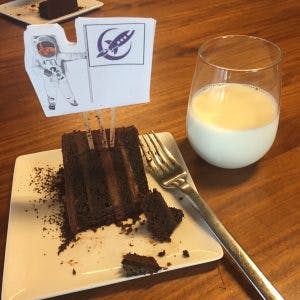 After two years, I'm thrilled that we've established "feature flags as a service" as a crucial piece of cloud infrastructure, with happy customers like CircleCI, Atlassian and AppDirect. Creating a category meant generating awareness and proving our value proposition. Our advisor Sean Byrnes (Flurry founder) said about his own days of mobile analytics "If you're not out there in the water when the wave comes, it's too late to get out there. But there's a long time when you're way out in the water." Now, two years later, feature flags as a service is not so "out-there". Our customers see that it helps them move faster with less risk.
Recently, Justin Darby, LaunchDarkly Sales Director, and I went to a new customer who'd just started using us. We had a forty developer kickoff, as we walked them through use cases and answered their questions about how best to use LaunchDarkly. At the end - the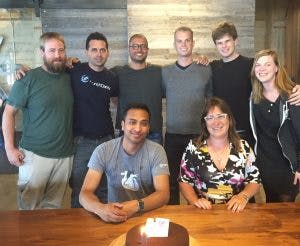 developers applauded, as they were so excited about how LaunchDarkly would help them iterate quicker! I've been both a software vendor and a purchaser, and it is very, very seldom that a vendor gets applause. I'm incredibly gratified that we've assembled a team to build a product that is transforming software development.