Calling All Speakers for Trajectory Conference 2020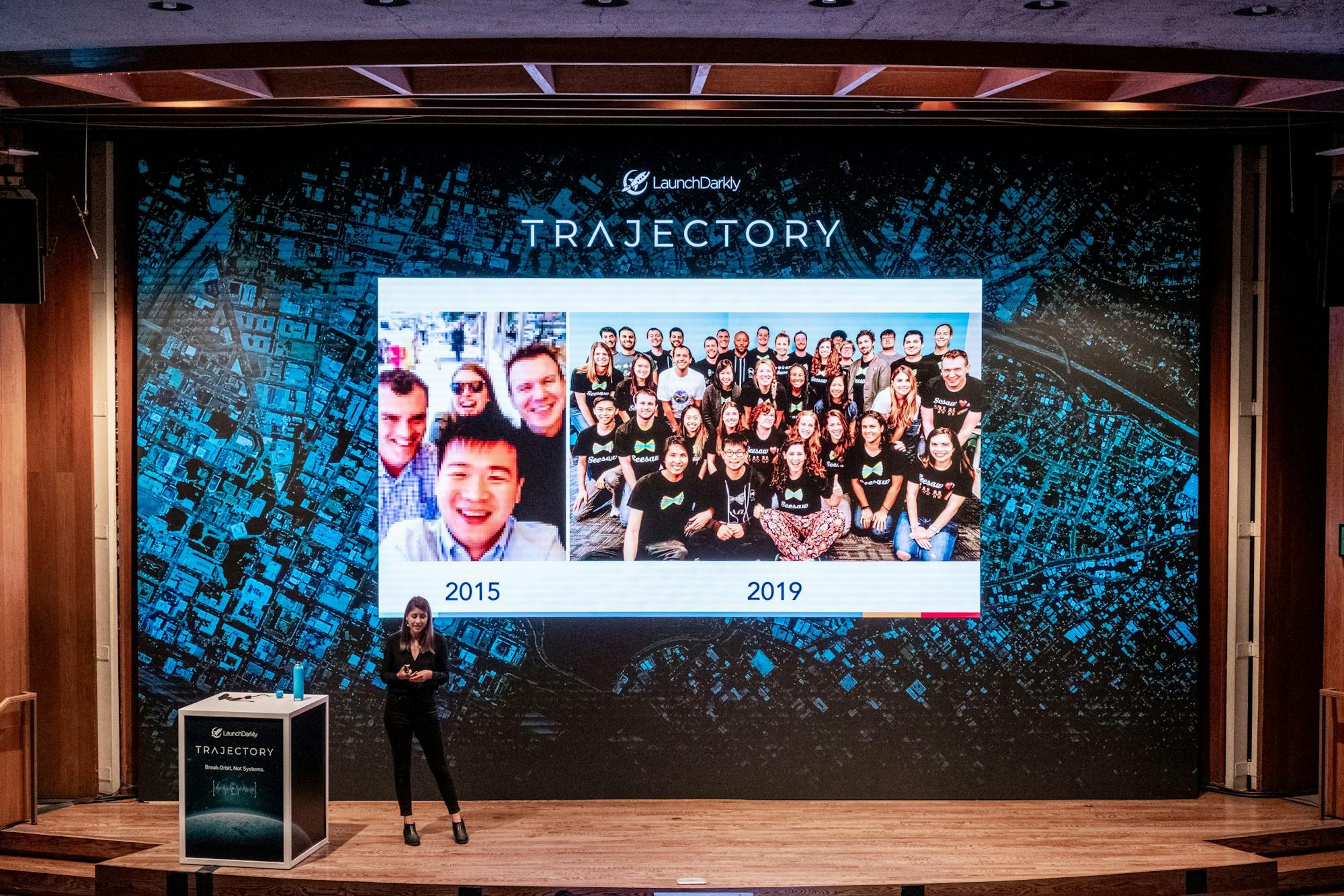 Share your expertise at Trajectory, a conference for software innovators who want to break orbit, not systems. Submit your talk before January 20th!
Now that we're all back from our holiday break, it's time for conference proposal season to really swing into action. Are you ready?
LaunchDarkly is hosting our Trajectory conference for a second year. In 2019, we had some amazing speakers (check out last year's talks), and we're delighted with the conversations that were sparked there and have continued throughout the year.
This year, we are back, bigger and better. We're hosting more tracks, more training, and more attendees so you can connect with people who have similar problems and related questions.
For speakers, we offer coaching, recorded sessions, and an opportunity to talk to audiences who are excited to hear your stories. We are especially interested in proposals about:
Using feature flagging in your development lifecycle
Continuous Delivery
Feature management from departments that aren't Development
Transitions to trunk-based development
Stories about experimentation
The conference is on April 30th, 2020, and it will be held in historic Oakland. You have until January 20th to apply, so open the tab and get it done now while you're thinking about it!
Submit your talk before January 20th: https://www.papercall.io/trajectoryconf2020