Launched: AppDynamics Integration
We're happy to announce the beta release of our AppDynamics integration. Your AppDynamics monitoring dashboards can now include changes in LaunchDarkly events from feature flags, projects, or team members. You can use these events to monitor operational health and unify health metrics across your entire system.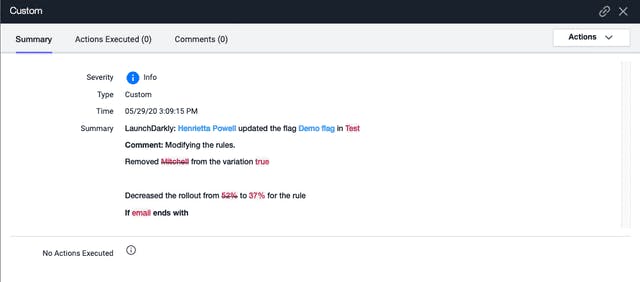 Read the docs to configure the integration and for information on how to get started, and visit your in-app integrations page to configure or edit policies. This integration is available to all LaunchDarkly customers. Want more integrations than what we offer? Email us and let us know.
If you don't have a LaunchDarkly account, contact sales@launchdarkly.com or start a free trial today.