Launched: Modern Documentation
Documentation is a core component of a robust product offering. Starting today, the LaunchDarkly product and SDK documentation site has a new look and new capabilities.
We used to use a third-party company to host and publish our docs site. This limited the documentation experience we could provide to our customers, end-users, and curious strangers. Now we have more options to improve navigation and information architecture, more consistent support for readers who use accessibility tools to read our docs, and a faster, more transparent toolchain that lets us edit the docs in a measurable, collaborative way.
How does this impact you? Besides lightning-fast load times and a sleeker, more modern UI, our publication toolchain is now based on products developers use, know, and trust.
Docs built on tools developers trust
Starting today, we're using Git and GitHub to publish our docs. Documentation site search is provided by Algolia. We chose these two best-in-class tools to power our documentation because they're familiar to developer audiences, highly configurable, and Just Work.
These tools will provide you with a better reading and learning experience, and they come with a benefit for docs contributors as well.
Contribute to the docs with pull requests
If you have feedback for the docs, see something you wish was a little more clear, or notice a typo, get in touch by leaving us a PR! You can edit the docs right in GitHub, and we'll respond to your feedback as soon as we can.
Just click Edit in GitHub on any content page and enjoy the familiar, transparent editing experience.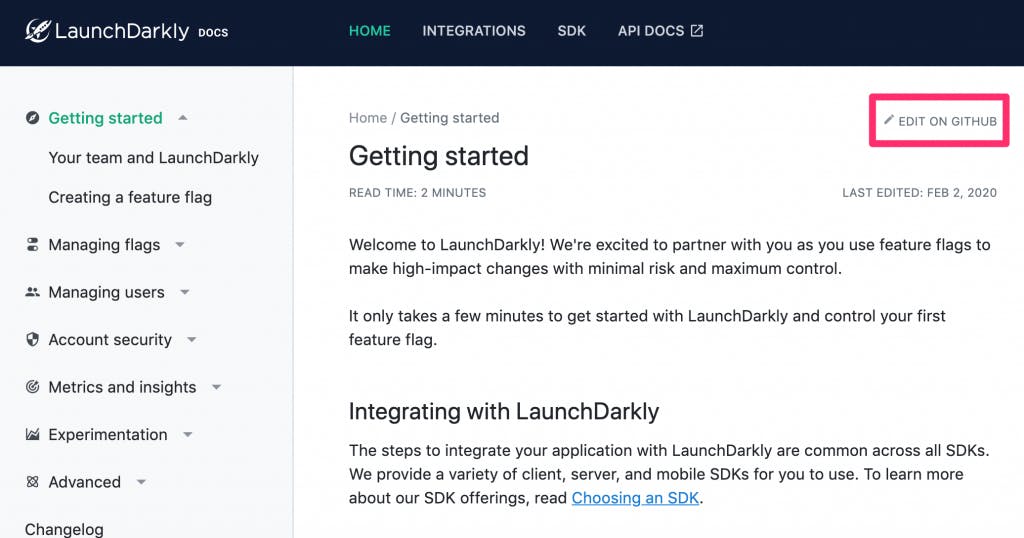 Enjoy!