Welcome, Partners! Introducing the LaunchDarkly Integration Framework
Last week, in our webinar on The Future of Feature Management, we announced the option to sign up for early access to some brand-new features including LaunchDarkly's Integration Framework and Feature Workflows.
The LaunchDarkly Integration Framework allows you to build your own integrations with us in hours, not weeks. As a partner or community member, you can now integrate LaunchDarkly with other tools you use—and, as a partner, have them listed publicly.
What is the LaunchDarkly Integration Framework?
The framework is a way to build integrations via a standardized configuration which we're opening up to the public. We're welcoming participation from all developers who are interested in building integrations that work with LaunchDarkly:
If you're in the developer community - you can build with our framework and open up your new integration for use by your teams
If you're a potential partner - you can build with our framework and get your integration listed with us
How it works
To build an integration, all you need to do is:

What can I build?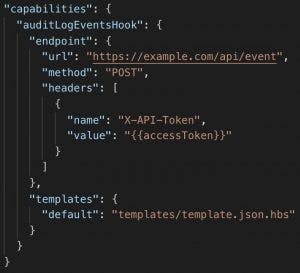 You can now build integrations using these capabilities:
Now
Send audit log events to any tool
Store custom data on feature flags
Soon
Prevent flag changes until an approval is met
What's next?
Eventually, we'll open up the repository so that even more of the community can participate, and we'll develop more Integration Framework capabilities—Metric Checks, Kill Switches, and more.
How do I join?
Join our EAP today, and you will receive an e-mail with instructions and next steps. We're excited to build together!