How riding a bicycle cross country is like starting a company - every day starts with zero
In the summer of 2007 I bicycled cross-country from Bellingham, Washington to Washington, DC. I am now CEO & co-founder of LaunchDarkly. Riding a bicycle cross-country was actually great training for the journey of founding and growing a company from scratch.

Every day when I got on my bike, I reset my odometer to zero. Every day. Why did I reset it? Because literally, every day I was starting from zero. Traveling by bicycle, you go as far as you have energy to go - with variables like hills, road condition, and weather taking their toll. But even with the most favorable downhill conditions, smooth roads and a delightful 40-mph tailwind, I still had to pack up my panniers, put my feet on the pedals, and start moving. Unless I moved the bike, I wasn't going to go anywhere. Resetting my odometer to zero was to remind me that no matter how far I'd gone yesterday, I still had to get up and go again today.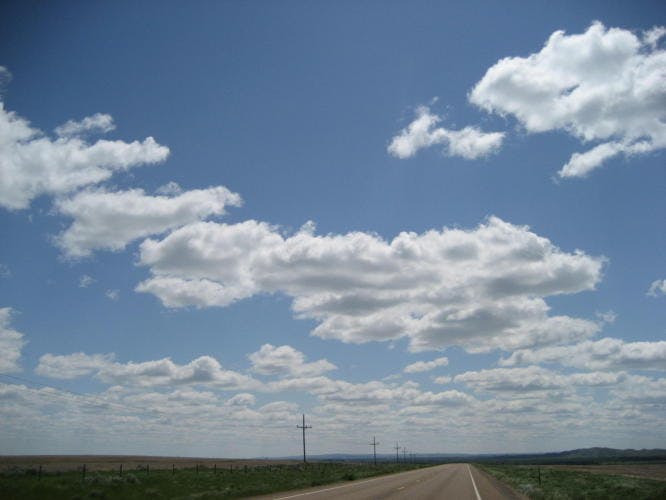 Everyday starting at zero also gave me excitement and pride in "how far can I go today?" When my overall trip odometer moved from 1,359 to 1,471 it seems insignificant. However, watching my odometer for the day tick up from 0 to 112 was a massive mileage day for me and felt like a huge win. Every day starting at zero also kept me from pushing myself too hard one day, only to have nothing left the next day. Even if I did a monster 128 mile day, I knew I would have to get on the bike the next day - starting at zero.
Working at an early stage startup, every day starts at zero. The work we did yesterday to educate customers and execute on our roadmap moved us forward. But unless we continue to work today- the company will not move forward. However, the positive side of working at a four person startup (myself, my co-founder, and our two awesome engineers) is that when progress is made, it's very visible. When a customer raves about a feature and refers a new customer to our beta program - we know it. It's not the difference between customer 4321 and 4322 - it's a point of pride when more people come on board and love what we're doing.
LaunchDarkly helps you build better software faster with feature flags as a service. Start your free trial now.