LaunchDarkly partners with Microsoft to provide feature flagging support
LaunchDarkly is proud to partner with Microsoft to deliver feature flagging support to Visual Studio Team Services & Team Foundation Server.
The LaunchDarkly Extension  allows developers to release confidently with less risk. Tie feature flag rollouts to Visual Studio Team Services work items to get complete control over who sees what, and when. By managing feature flags in the context of Visual Studio Team Services release management tools, you can unlock the true power of DevOps.
Core Features
Associate feature flags with work items
Take full control of the release lifecycle of your work items and manage feature rollout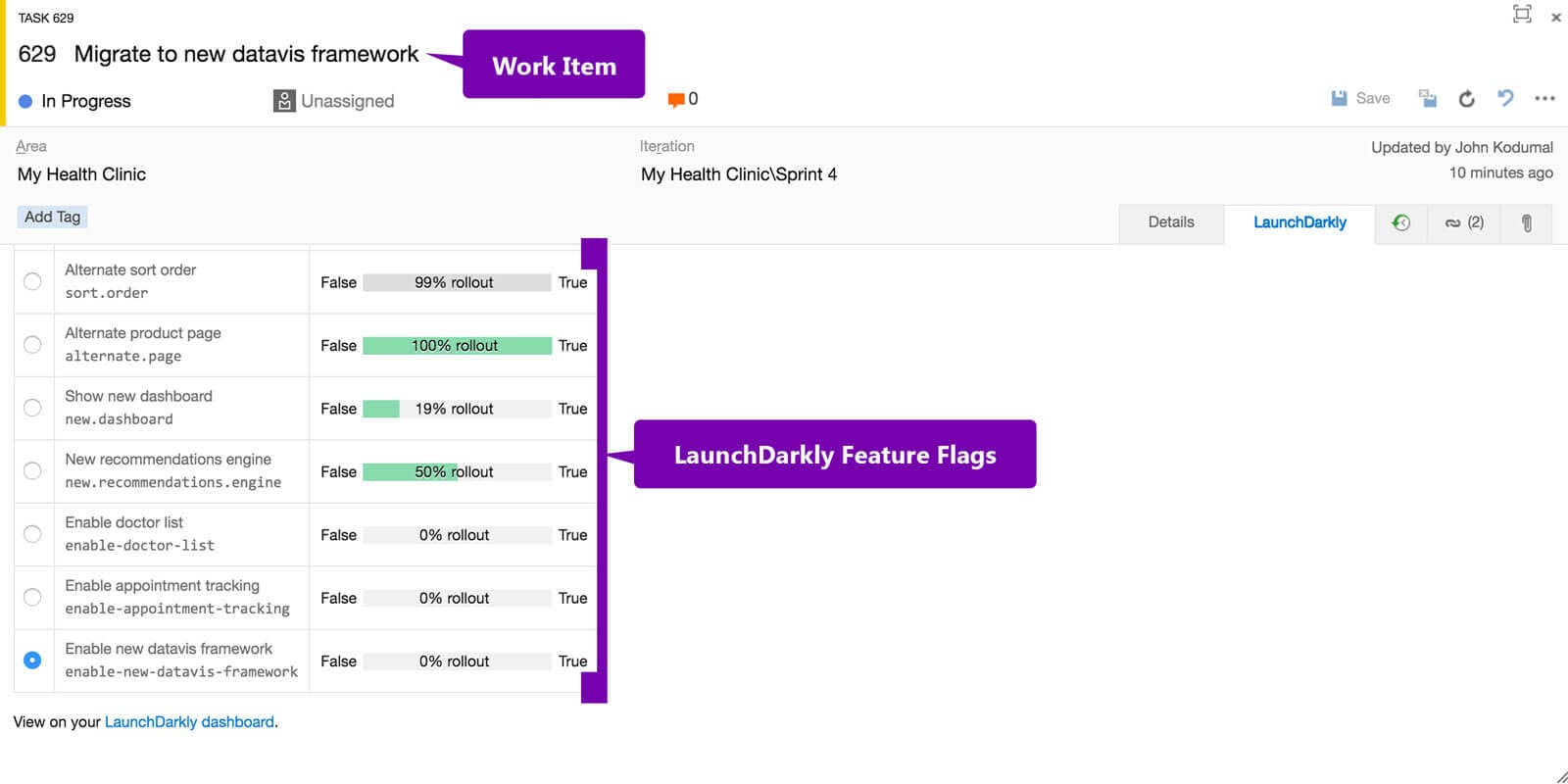 Comprehensive Release Management
Manage percentage rollouts and turn the feature flag on or off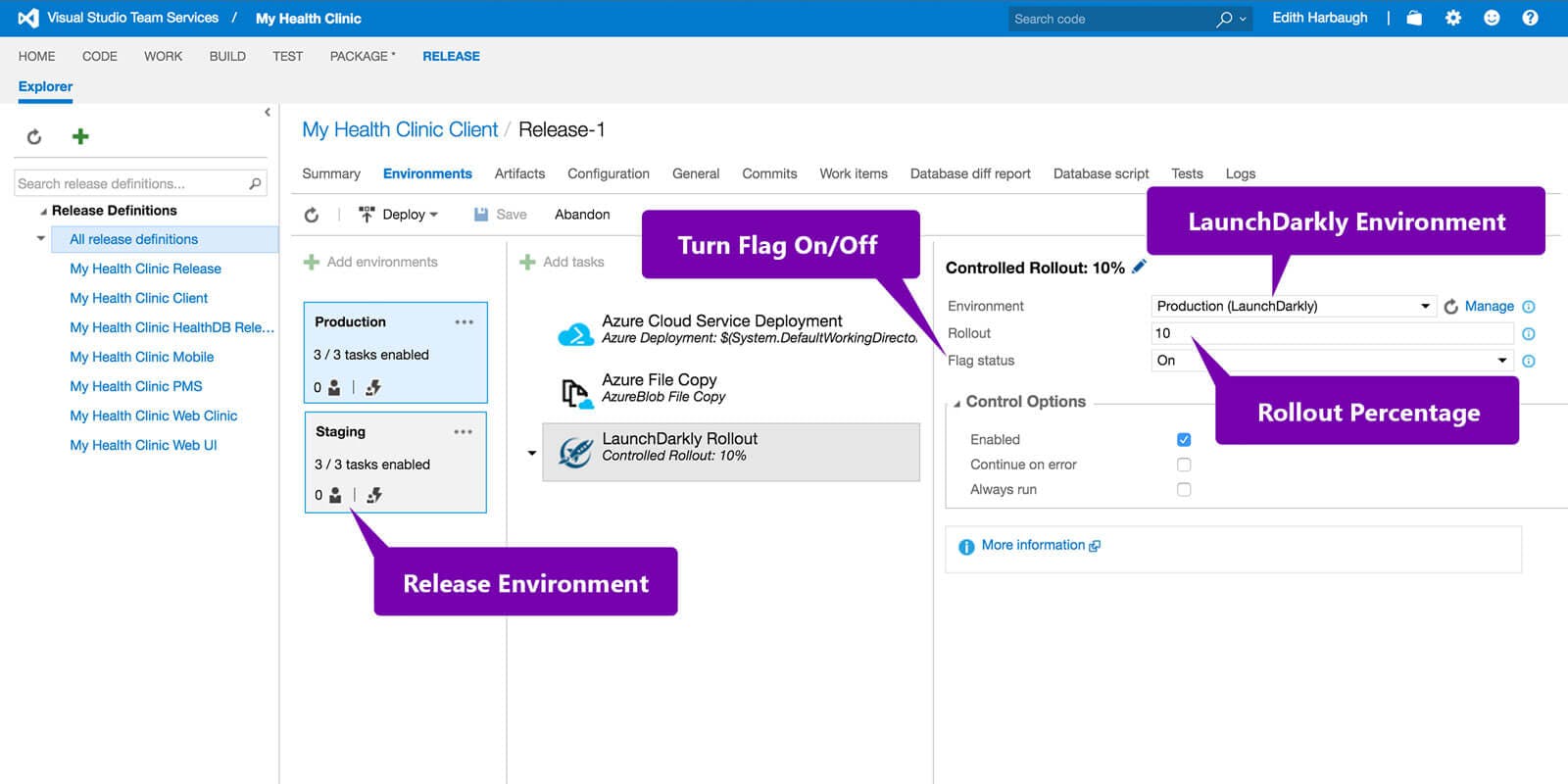 Incorporate feature flags into your release definitions
Tie feature flags to your Visual Studio Team Services release definitions and perform percentage rollouts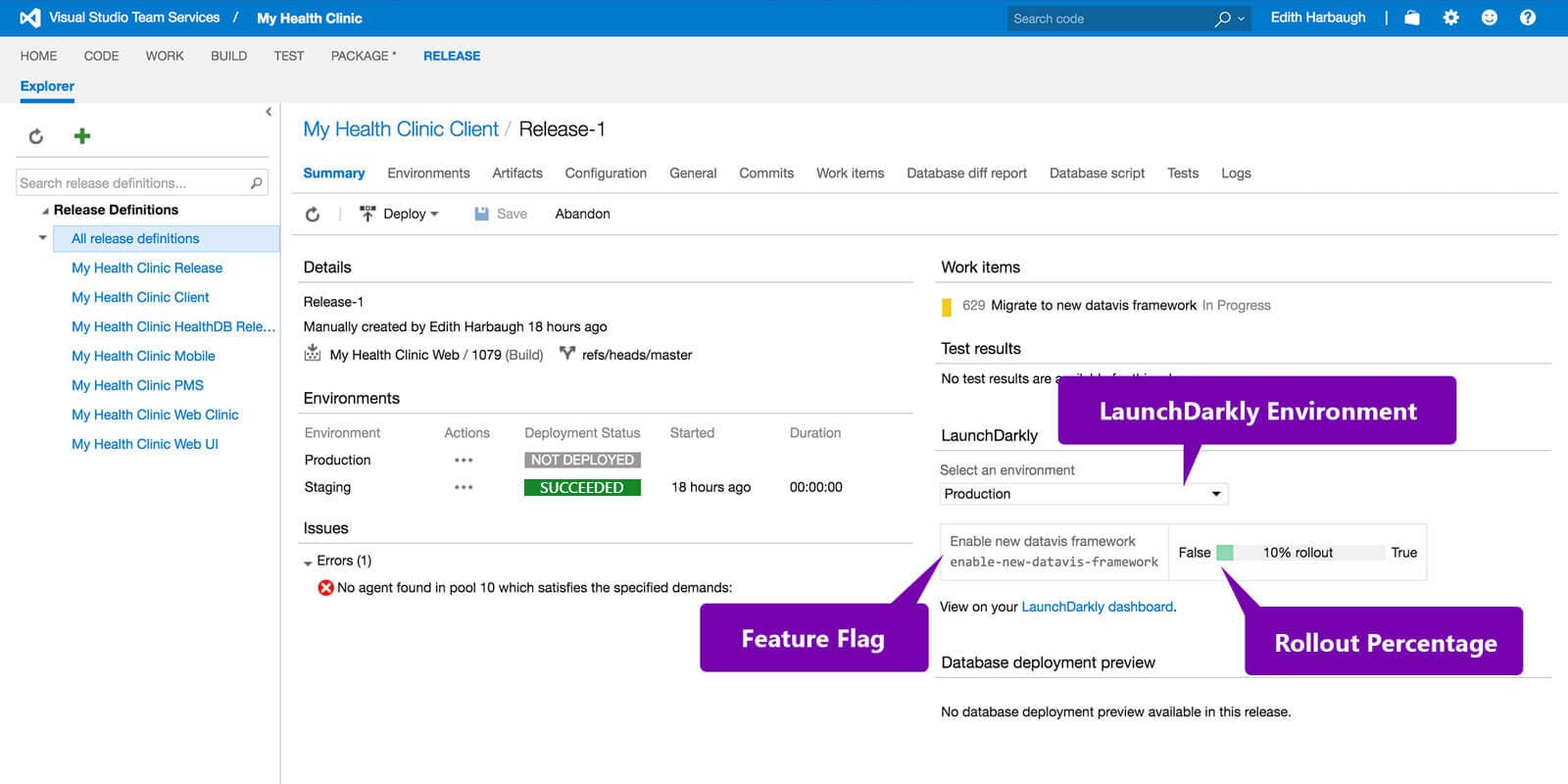 LAUNCHDARKLY HELPS YOUR TEAM BUILD BETTER SOFTWARE FASTER WITH FEATURE FLAGS AS A SERVICE. START YOUR FREE TRIAL NOW.