Launched: Experiments Dashboard -- A New Home For All Your Experiments
The best data-driven teams run experiments to form and validate new product hypotheses as a not-so-secret weapon for developing first class product experiences. This is why LaunchDarkly's Experimentation add-on is designed to enable teams to turn any feature that's flagged into a data-rich experiment—whether it's measuring the conversions for your latest UI update or the performance of a newly implemented microservice.
Many LaunchDarkly teams employ experiments as part of their feature releases, and we've learned that productive teams need a better way to quickly review them all. To help with this, we've released a new home for all of your teams' experiments.
Introducing the Experiments overview dashboard
The new experiments overview dashboard is the first of several planned updates to help you find, review, and manage your LaunchDarkly experiments with confidence.
Experiment status review
In the overview tab, you can check the headline summary status for all experiments in your selected environment. From there, you can dive into more details by searching for a specific feature to see each metric you are measuring on that feature.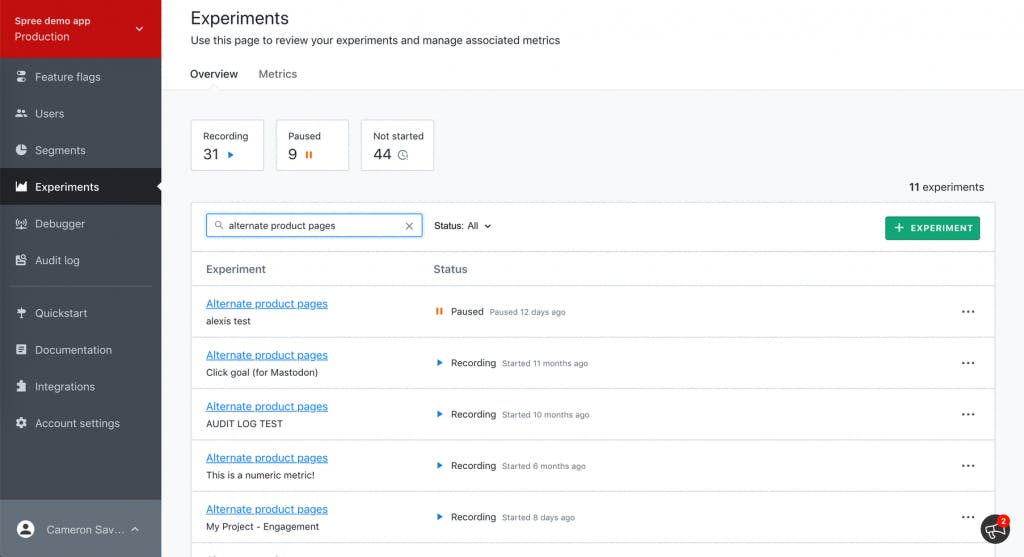 Create new experiments from one place
From the experiments overview, you can now quickly create a new experiment for any feature. Just select the feature you want to measure, and the metric method which you would like to measure by, and your experiment is configured. Ensure your flag is targeted to the right audience and start recording data for your experiment to begin collecting results.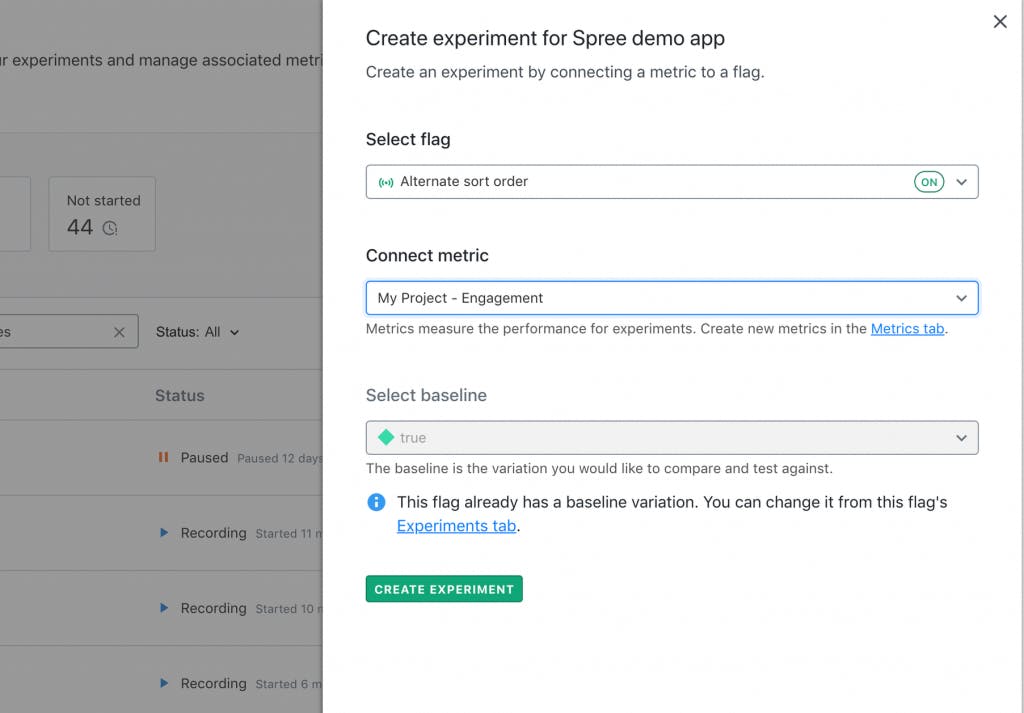 Results details
To see detailed outcomes for your experiment's variations, just click from the experiments overview page and you're there.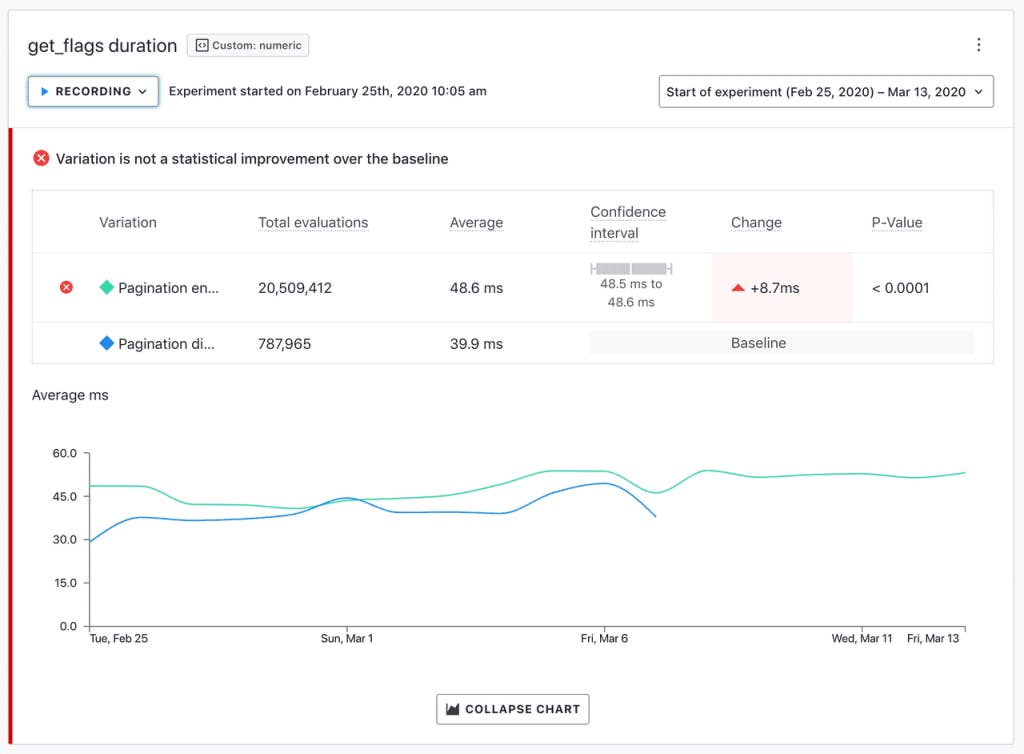 What's next?
Our Experimentation add-on is a core part of the LaunchDarkly product offering, and we will continue to iterate on bringing new capabilities and refinements to equip teams with the data required to confidently ship the best version of your features.
How to get started with Experimentation
The Experimentation add-on is available to LaunchDarkly customers on Pro and Enterprise plans. To get started with Experimentation, contact your account team at sales@launchdarkly.com. Learn more about Experimentation by reading the documentation. As always, feel free to email our Product Team at feedback@launchdarkly.com with your comments and suggestions.
If you're interested in using the Experimentation add-on, we encourage you to check out our "Nine Experimentation Best Practices" post as you're getting started.