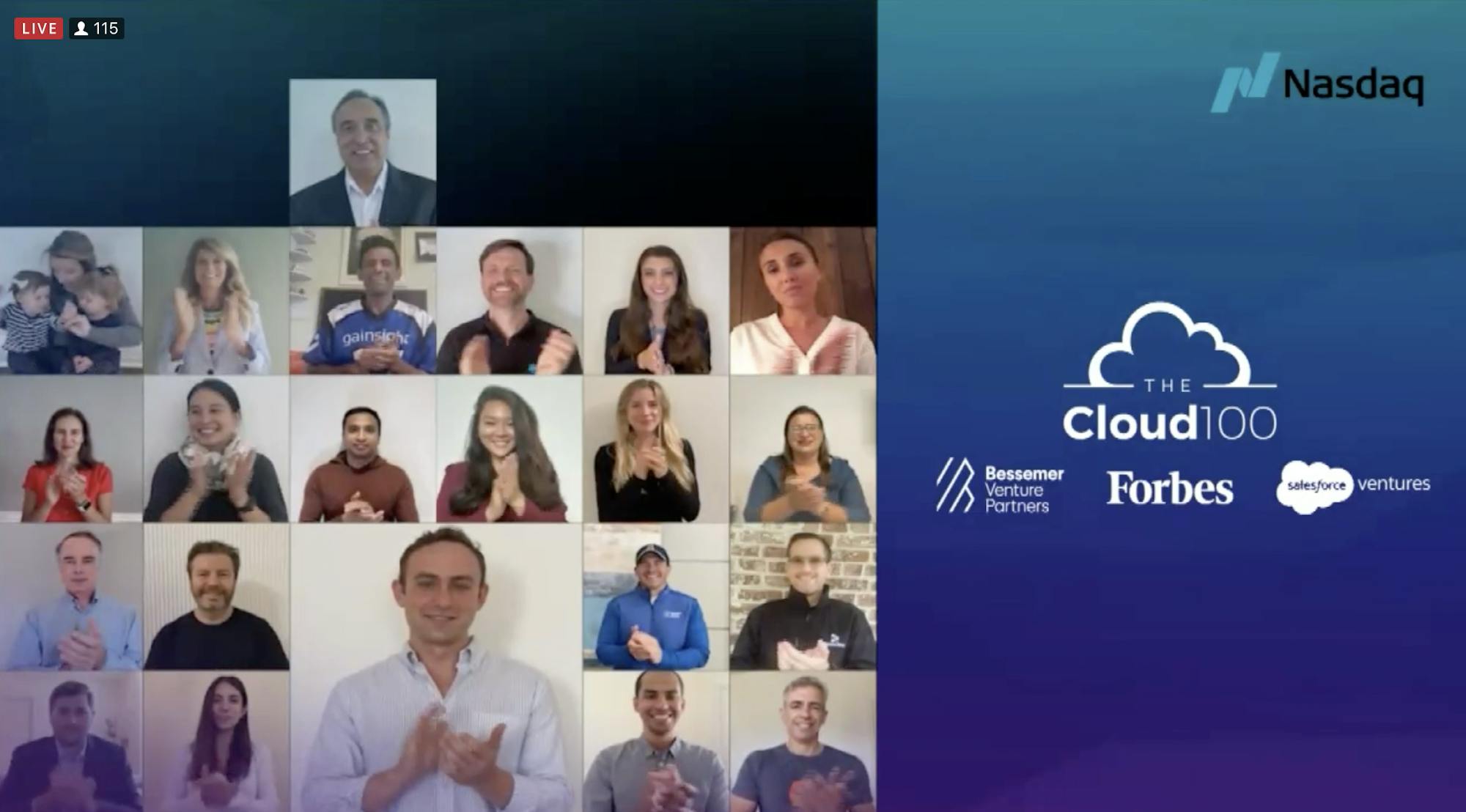 LaunchDarkly is #100 on Forbes' 2020 Cloud 100 List, the definitive list of private cloud companies. While it might seem weird to celebrate debuting last (#100) on a list of 100, we think it's actually a huge honor. LaunchDarkly is being recognized as the feature management leader on the definitive list of the top 100 private cloud companies in the world.
Software powers all teams and LaunchDarkly empowers all teams to deliver and control their software using feature management. Customers like Procore, Toast, AppDirect, HashiCorp, KeepTruckin, and Invision are also on the Cloud 100. With 6 trillion feature flags served each day, we are helping our customers reduce risk and deliver value. With 30+ integrations and support for 20+ languages, we are indispensable to our customers.
I was thrilled that cofounder CTO John Kodumal and I could participate in the Cloud 100 celebration by (virtually) ringing the NASDAQ closing bell on 9/18. Since the Cloud 100 list was published, Snowflake, JFrog, SumoLogic, and Asana have already gone public. LaunchDarkly also hopes to graduate up and off the Cloud 100 list in coming years.
We still have so much to do to move up the Cloud 100 - not for the sake of moving, but because it shows that we're executing. We have to continue to delight our customers with rock solid products that allow them to deliver and control their best software. Our workflow functionality allows customers to schedule features, automate rollbacks, and continue to "make releases boring". LaunchDarkly takes the stress out of releasing software so that our customers can focus on delivering value, risk free.
Congrats to everyone on Team LaunchDarkly for our debut on the Cloud 100. Thank you to our customers for their continued support. And we look forward to all still to come!